Looking for a space for a reception?
Need a place to rehearse or perform?
Want plenty of FREE parking for your event?
The Social Hall, Fireside Room, Sanctuary, and Conference Room offer flexibility for groups from 10-200,
in comfortable sitting areas, formal reception settings, and rooms with great acoustics for musicians.
The parking lot across Arlington Avenue has plenty of convenient spaces for your attendees!
We have 3 pianos–including a Steinway Baby Grand– for break-out rehearsals, recitals, or programs.
Ask about our innovative shared arts program that reduces cost while giving back to our congregation.
Contact Jacob at acc.staff@sbcglobal.net
or call the ACC office at (510) 526-9146 for more info.
Office Hours are Wednesdays & Fridays from 10:00 AM - 3:00 PM
Email is generally the best way of communicating during non-office-hours.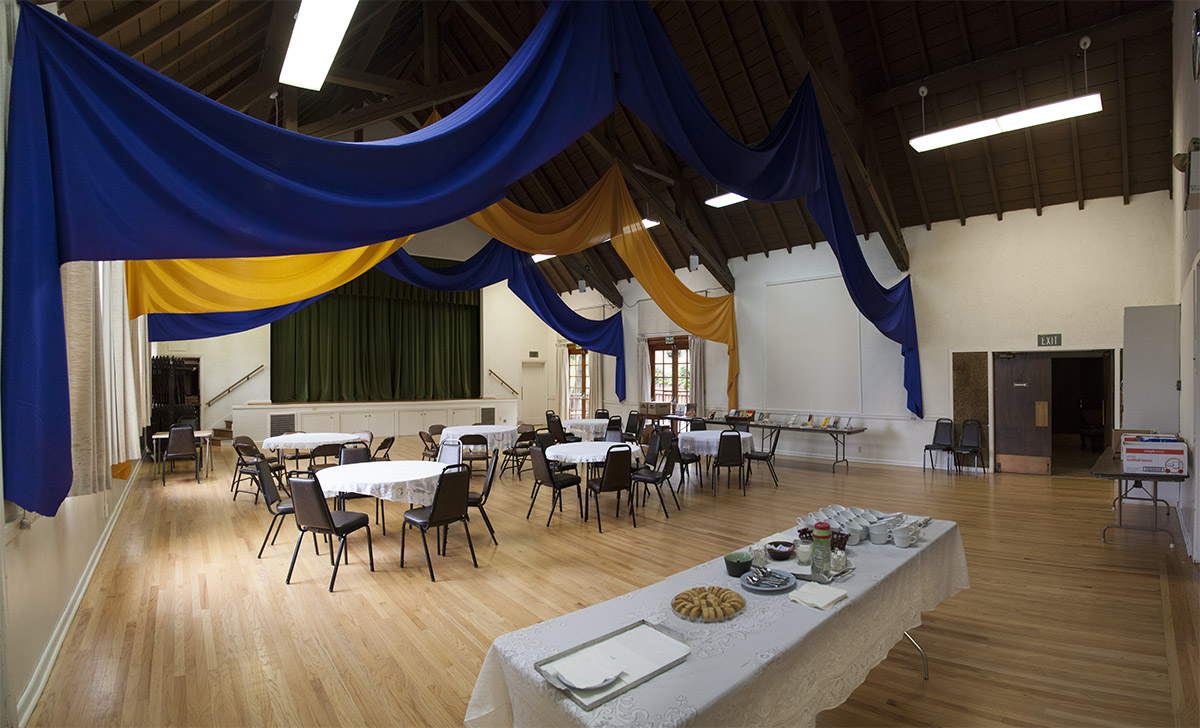 Our Social Hall, and its stage, can hold receptions, dinners, dances, and performances. The attached Kitchen is available for preparing and serving food for larger parties and can be used by outside caterers pending approval.
Swags - in a variety of colors - are available upon request and table linens are also available.
This beautiful room can accommodate theatre seating up to 250 people or 175 for a dinner seating event.
Tables & chairs are available for no additional fee. Contact our office & rentals coordinator for a tour of the space.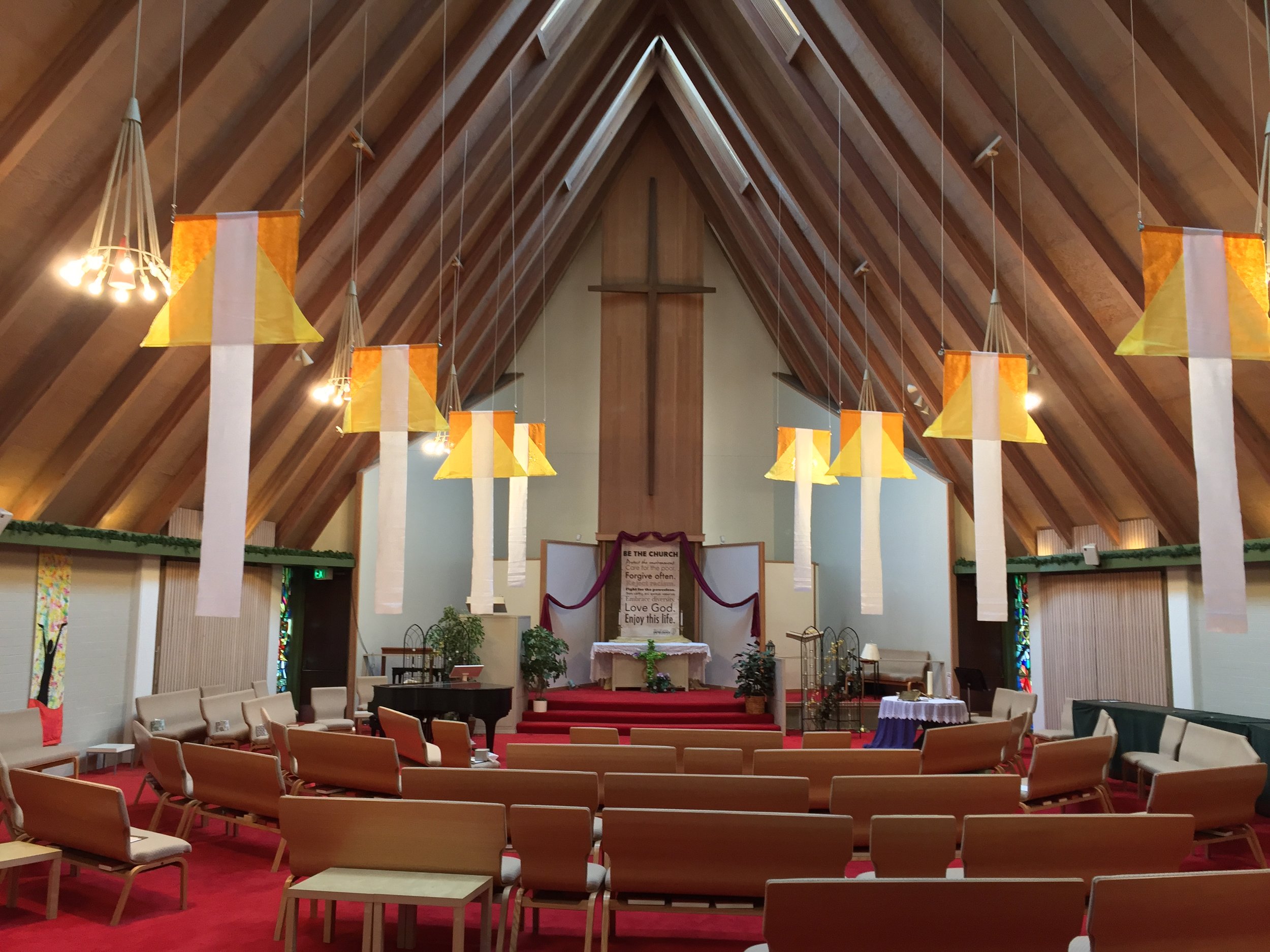 Our Sanctuary can be rented for performances, weddings, memorial services, speaking events, or other gatherings. There is a Steinway baby grand piano available in the space, and the pews are moveable and can be arranged in different configurations.
This room is regularly setup for seating to accommodate 75 people. Additional seating is available for up to 200 people.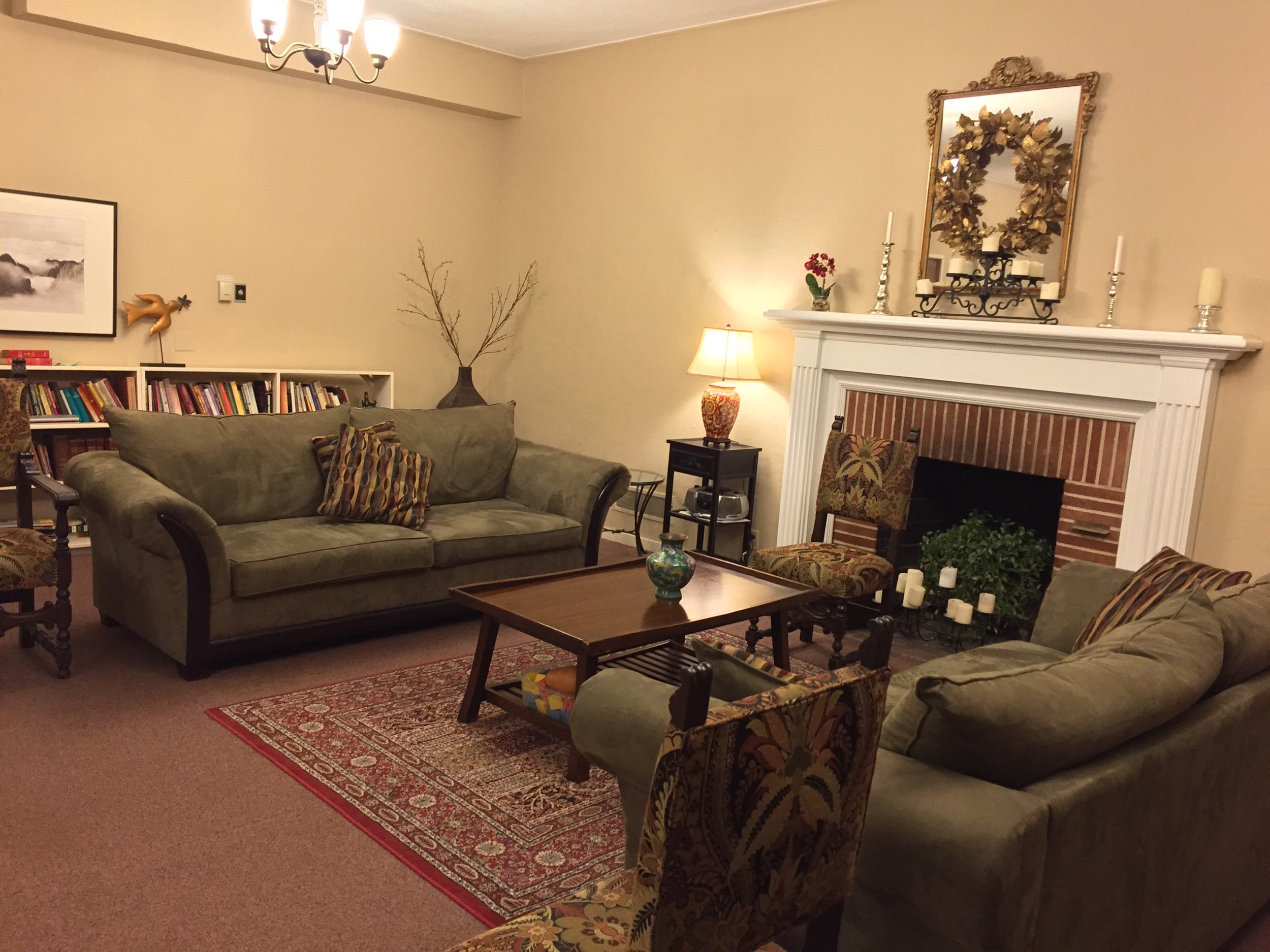 The Fireside Room is an intimate gathering space for 5-45. Arranged in a living room style, the 3 couches, 4 armchairs, and various stackable chairs make a cozy place for conversation, presentation, meeting, or even knitting!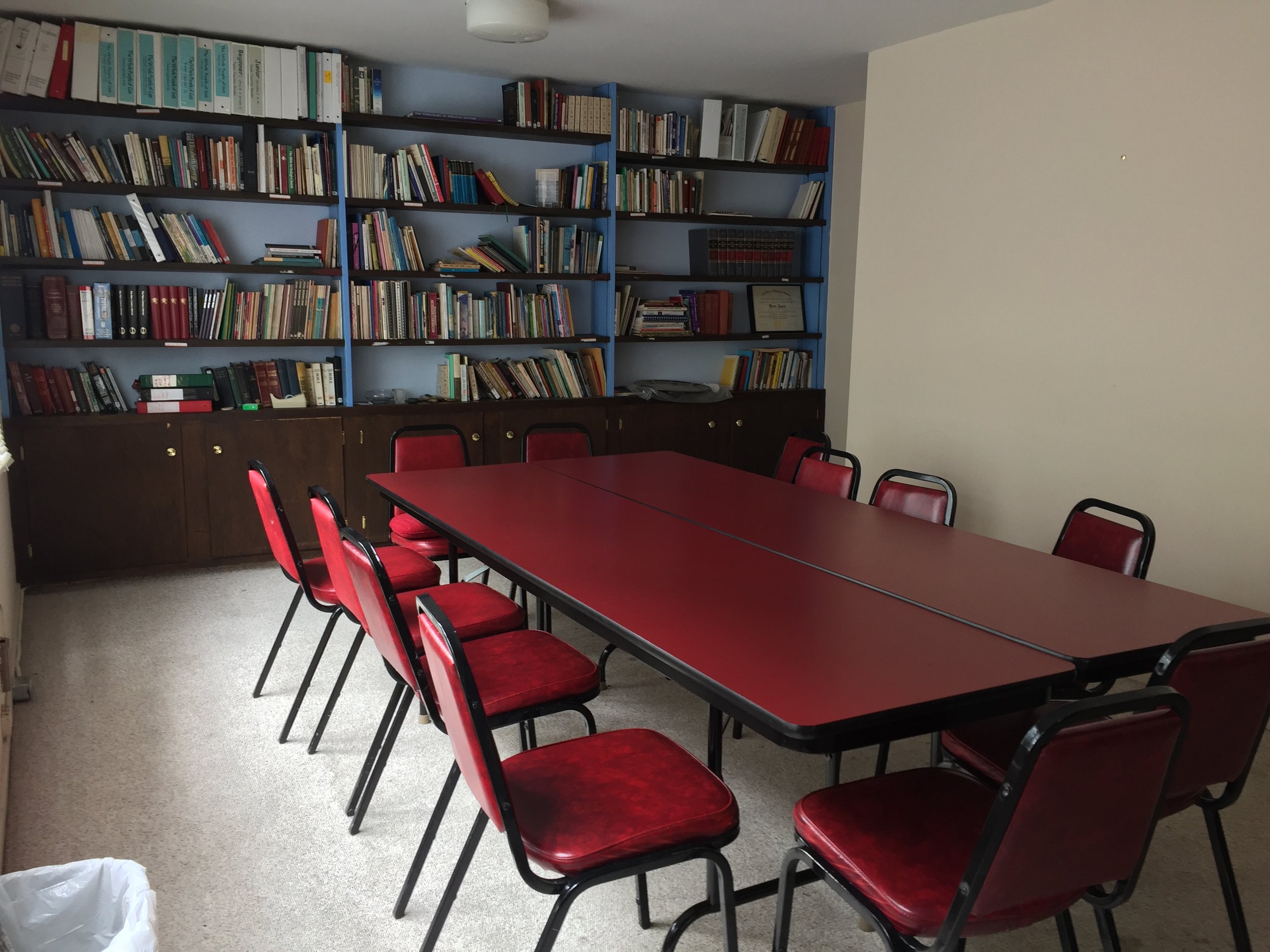 Upstairs in our office suite is the well-appointed Conference Room that comfortably seats 15 people. This space and its adjacent Welcome Area are great for small meetings, intimate retreats, or conversations.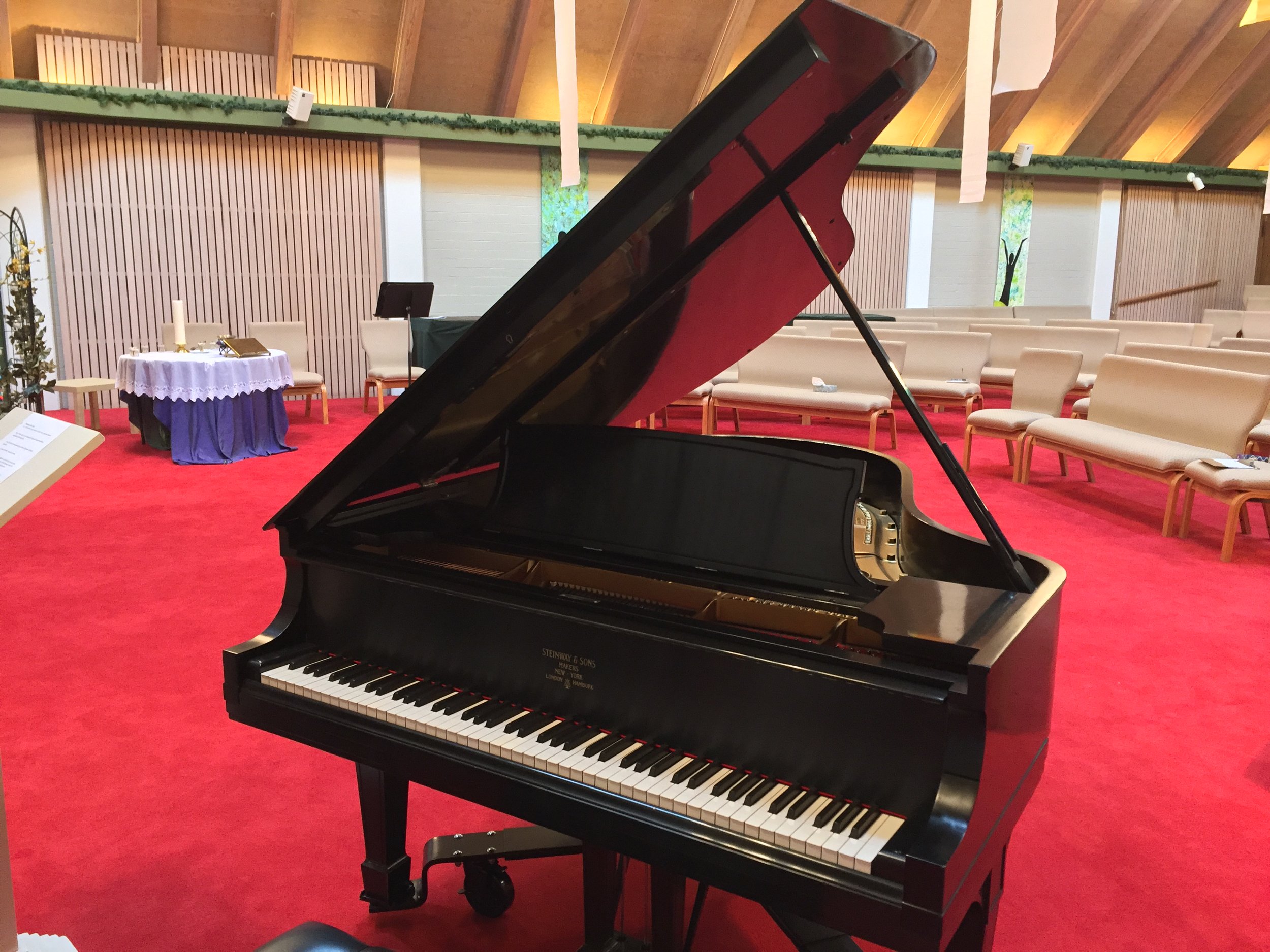 Our beautiful Steinway Baby Grand piano is available to our renters for concerts & entertaining. Two upright pianos are available for our smaller rooms.